Changing Named User Assignments
Changing Named User Assignments

This guide will briefly show you how to change who the named Licenses are assigned to within Therefore. You will need access to the Therefore Solution Designer as an administrator in order to make the changes to these licenses.

How to change named user licenses

Open the Therefore Solution Designer

Right-click "Therefore" and select "License..."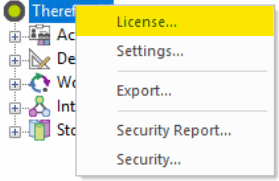 Select the "Named Users" tab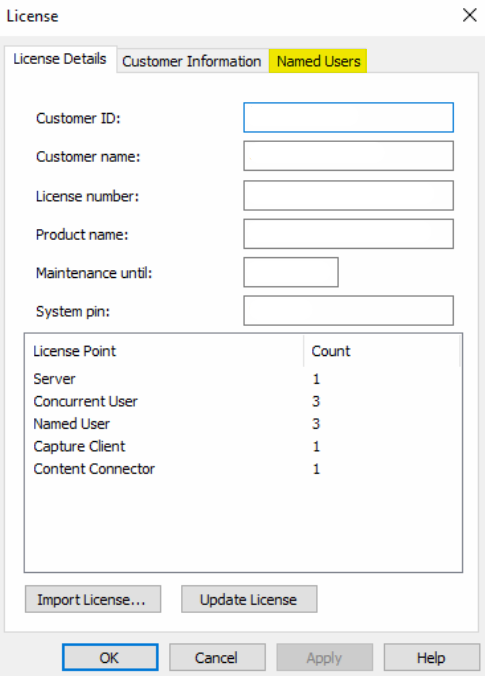 Select "Add..."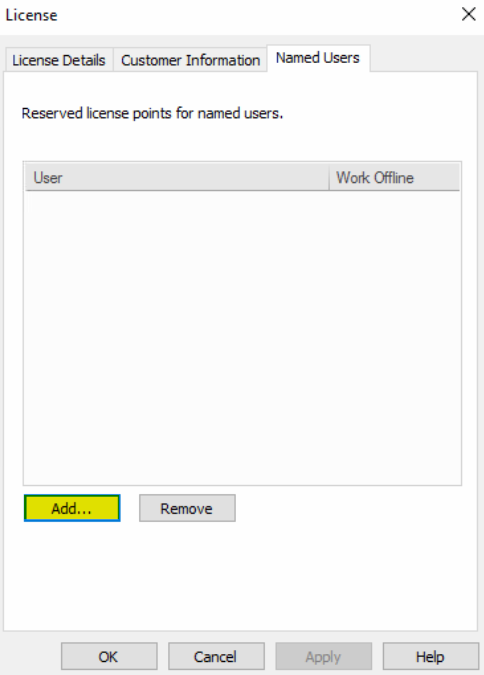 Search for the relevant users and double-click them to select them

Once all users have been selected, press "OK"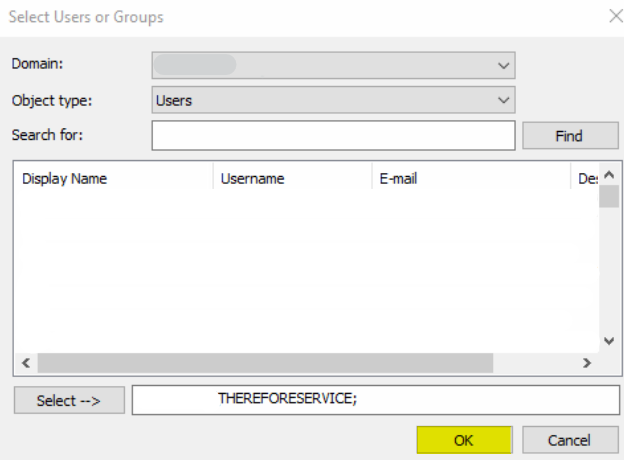 Select "Apply" to confirm the changes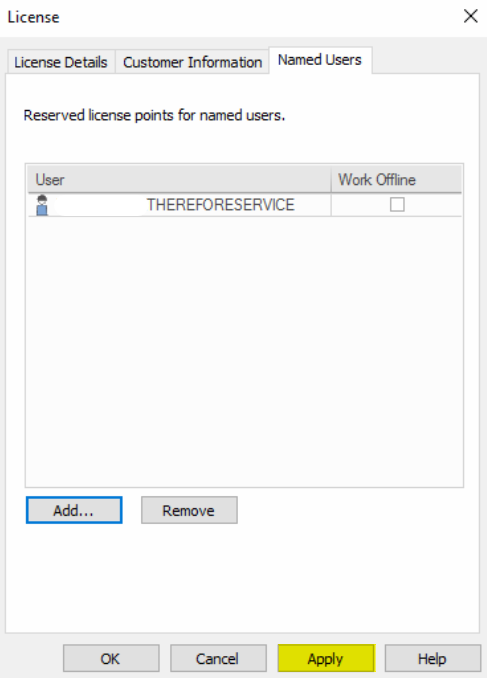 You may also need to restart the Therefore Server Service in order for this to fully apply.

Once the Therefore Server Service has been restarted, the named licenses will be fully applied to the specified users and they will be able to access Therefore without the need to share a license with other users.

Related Articles

Changing User Assignments in Therefore Workflows

Changing assigned users in Therefore tasks This guide will provide instruction on how to change the users which workflow instances are assigned to in a Therefore workflow. There are multiple methods which are used to assign workflow tasks in ...

Adding a New Stamp in Therefore (Solution Designer)

Adding a New Stamp to Therefore This guide will show you how to create a new stamp in the Therefore Solution Designer for all users to use. You will need the Therefore Solution Designer on your PC and the relevant permissions to access the Stamps ...

Increasing Drop-Down Record Count

Increasing Record Count for Drop-Down Box In Therefore, a drop-down box can only show a certain number of records; this is to ensure the performance of the searches are affected as little as possible. This article will guide you through the process ...

Adding Keywords In Therefore

Adding Keywords This article will give you a brief overview on how to add new keywords into Therefore. This is a simple process intended for Therefore Administrators or users with Admin access. Access to the Therefore Solution Designer will be ...

Adding Users to Groups In Therefore

Adding users into Groups This guide will show you how to add users into specific groups in Therefore. The users will first need to be added into the domain group "Therefore Users" in order for them to be able to access Therefore. When the user is not ...